Arthur Ravenel Jr. Bridge
Charleston, United States
Bridging the gap between Wall Street and Main Street
Essex offers a boutique investment banking platform with a proven track record of delivering innovative capital solutions for clients.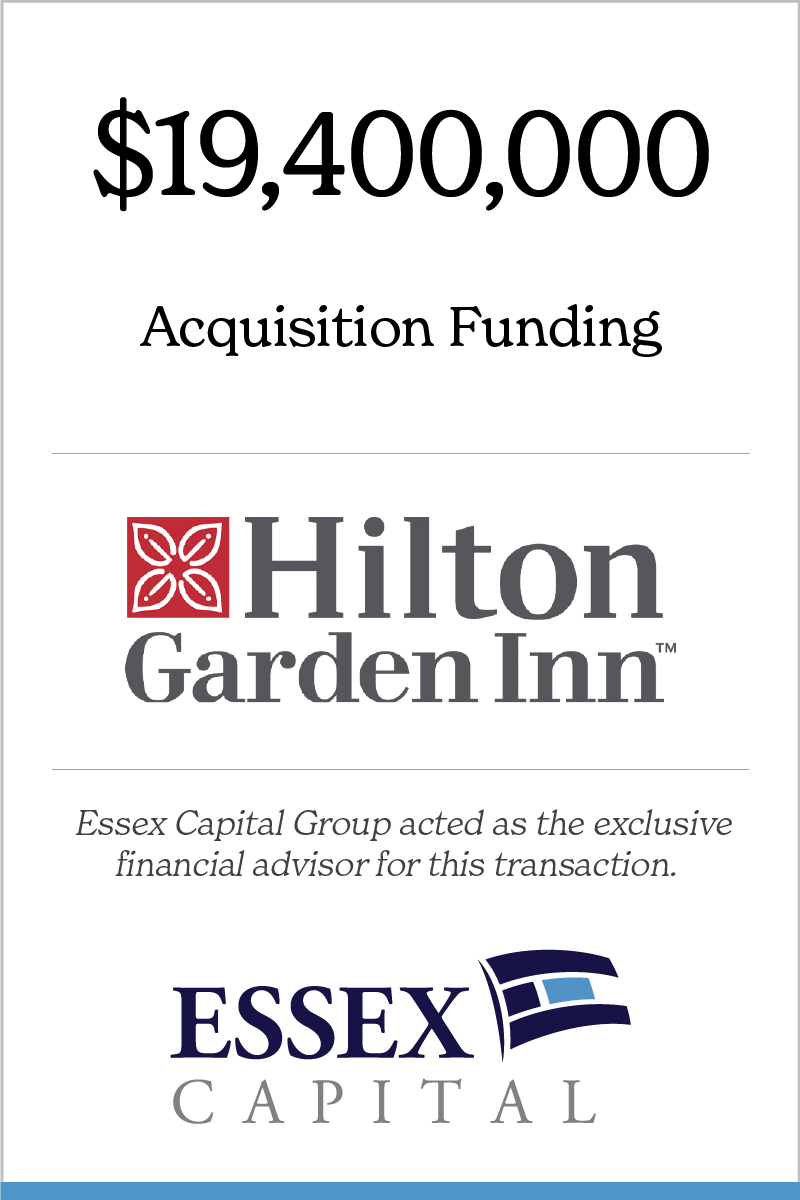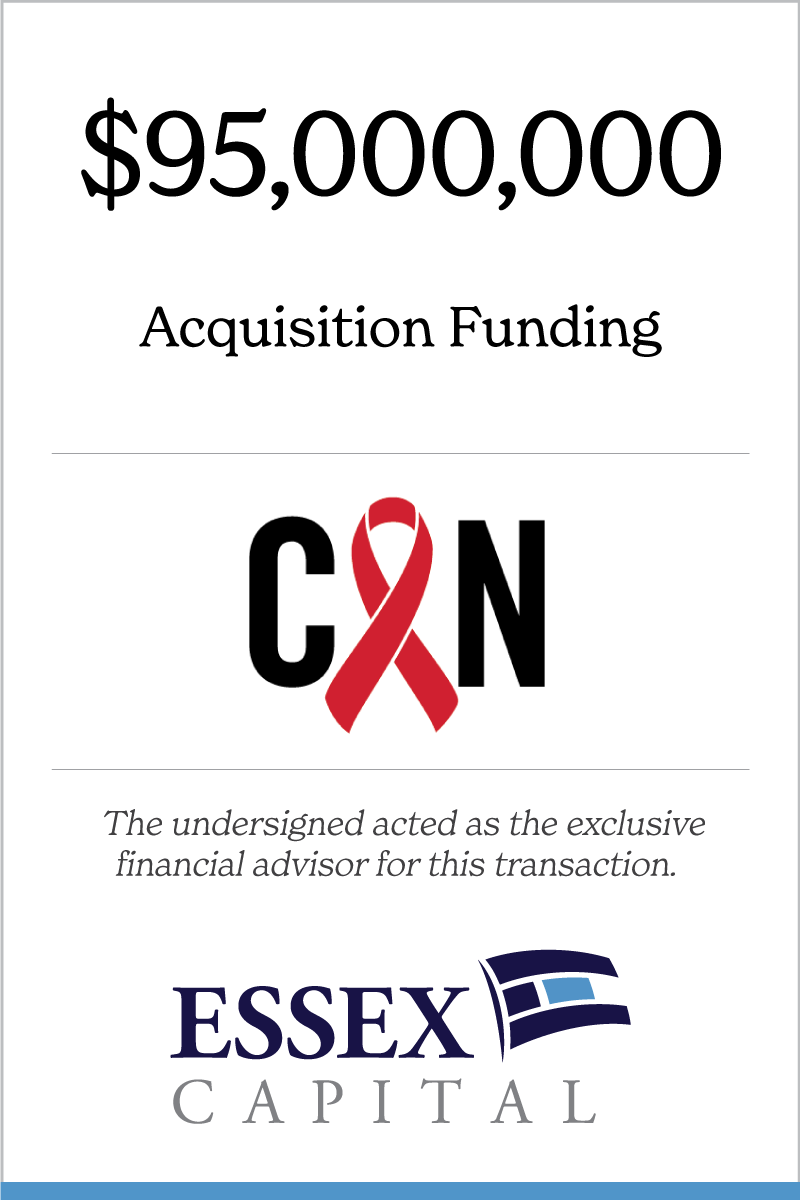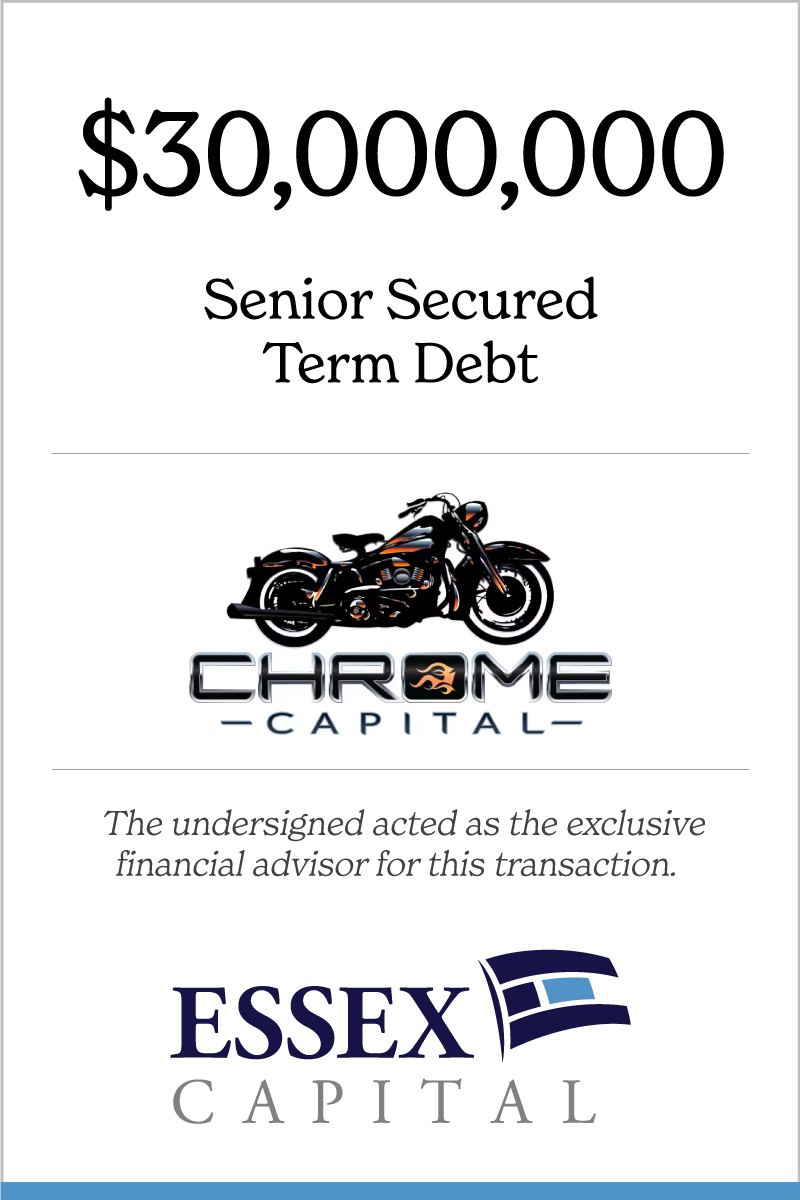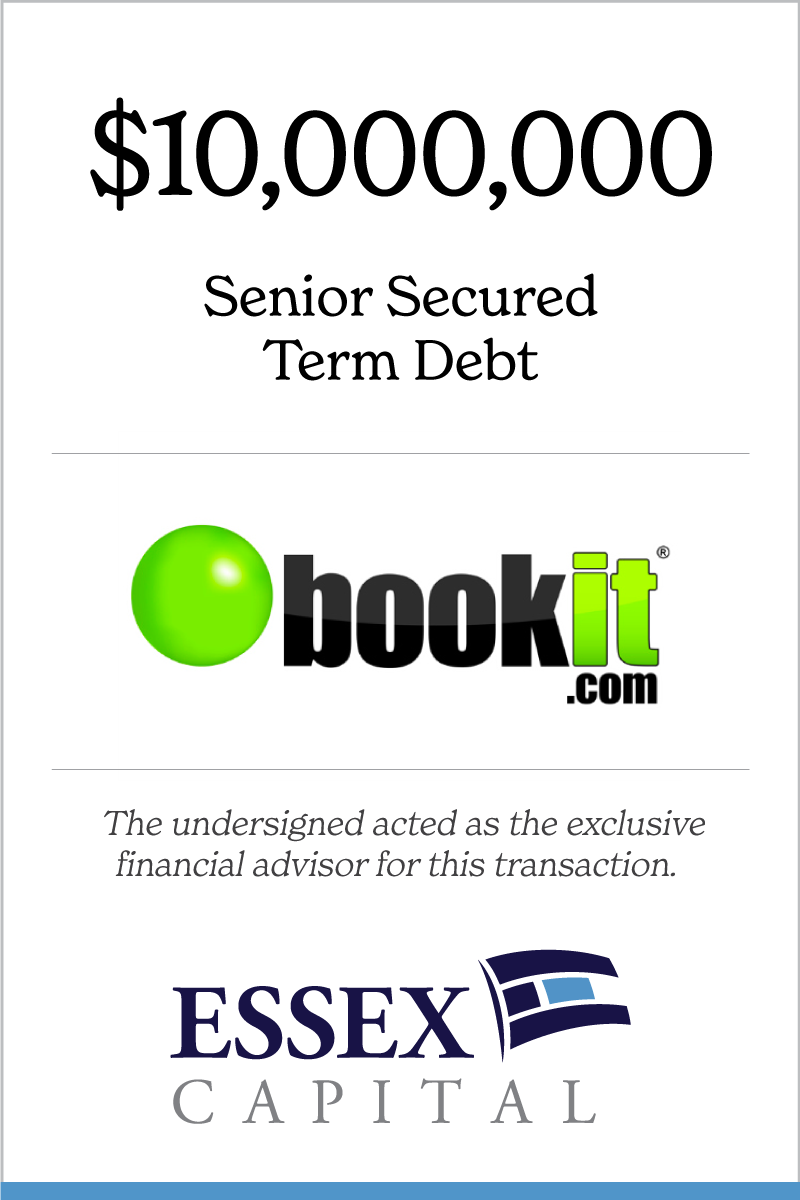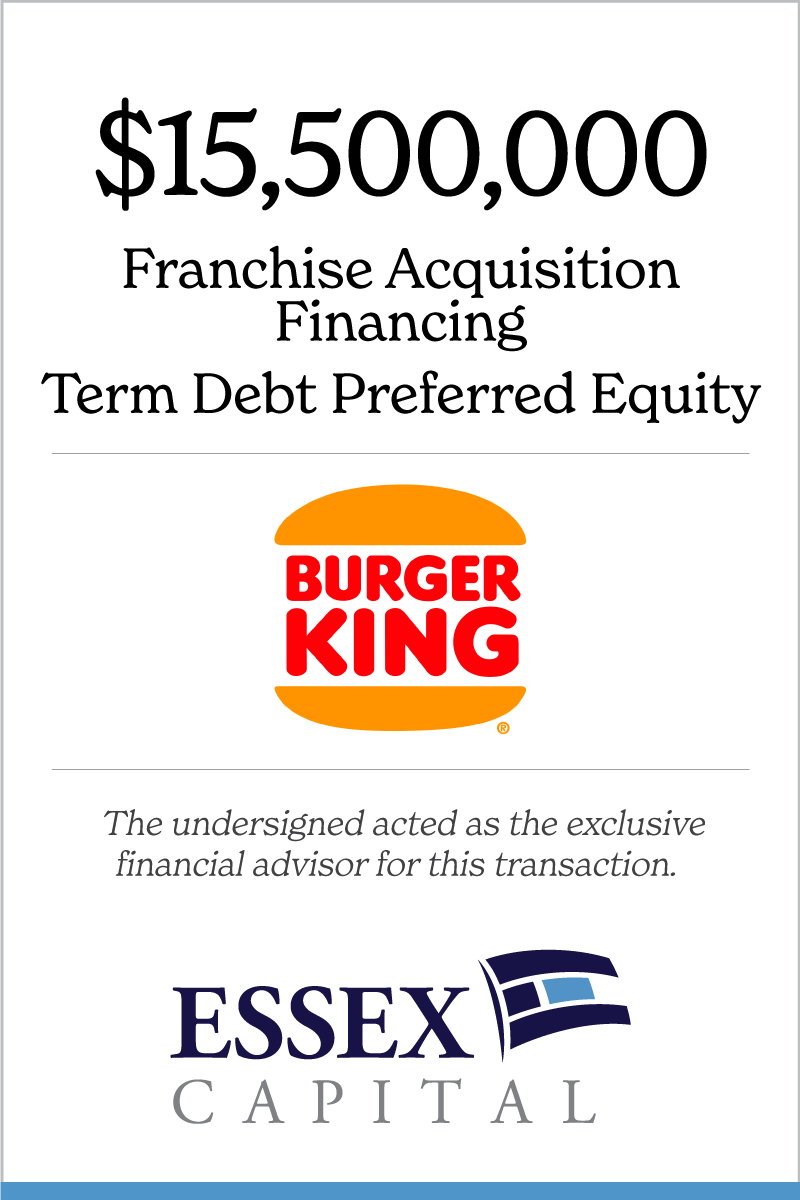 Our Process
Essex has refined the debt capital raising process over twenty years of closing a diverse mix of transactions. Our extensive upfront diligence model lends itself to successful outcomes.
Every situation is unique, but a typical engagement timeline spans two to three months.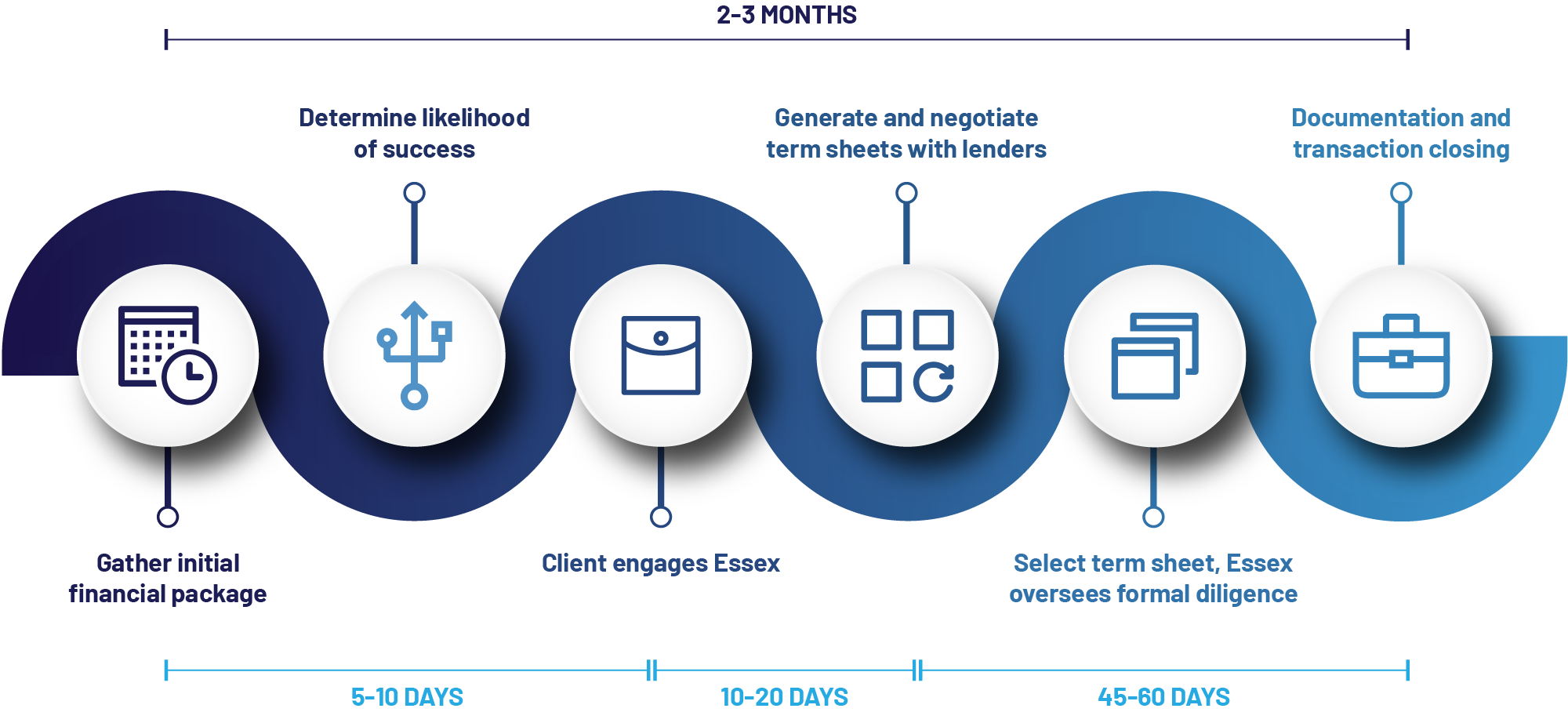 Types of Funding
Senior Debt
Collateral-based loans for operating businesses with varying credit quality
AR/Inventory revolving lines of credit
Equipment term debt
Owner occupied real estate

Investment properties
Types of Funding
"Unitranche" Debt
Cash flow-based debt for asset-light industries
Collateral not required
Term loans underwritten based on multiples of cash flow
Revolvers also available
Leverage available at 4 X EBITDA
Limited amortization
Often limited covenants and personal guarantees
Types of Funding
Subordinated Debt
Solutions for dividend recaps, acquisitions, and growth capital
Cash flow based
Term debt
Junior in the capital structure to any Senior Debt
Bob and Rob are extraordinary professionals. Their detailed, thorough approach to understanding our unique business resulted in Essex delivering a very specific solution that met our financing needs to fuel our expansion. We view this relationship as an important partnership that will allow for Chrome's continued growth for years to come.
PETER WASMER, CEO
CHROME CAPITAL