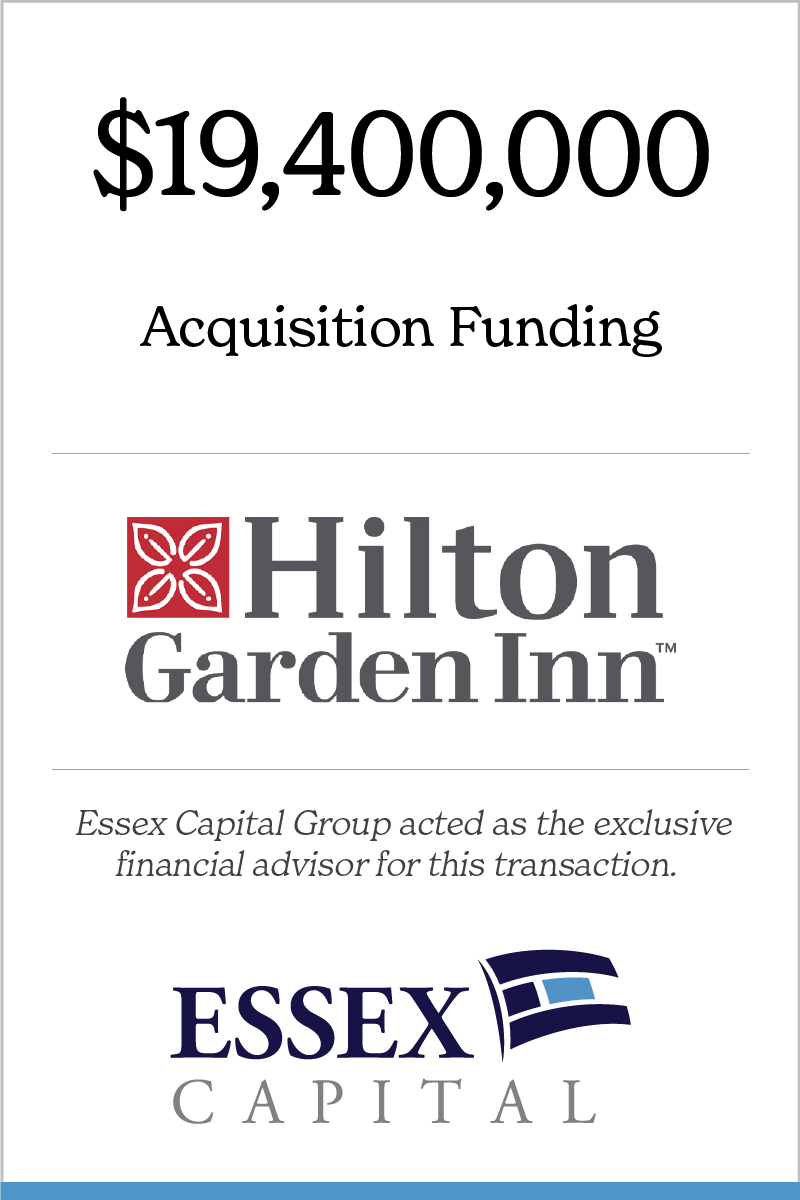 TAMPA, FL – March 29, 2023 — WebWire – Essex Capital Group, Inc. ("Essex"), announced today that the firm recently arranged a $19,400,000 debt facility to fund the acquisition and renovation of an existing Hilton Garden Inn hotel located in central Florida (the "Financing").
The debt Financing was a part of an overall $27.0 million acquisition and renovation of the hotel.
Rob Swain, Essex President said, "Essex was approached by a highly experienced hotel ownership team with a contract to buy a profitable Hilton property that was in need of updating. We were pleased to be able to execute a debt financing solution for the principals, especially considering the currently stressed banking environment."
Essex Capital acted as the exclusive financial advisor for this transaction.
About Essex Capital
Essex Capital Group, Inc. is a Tampa, Florida-based corporate finance firm serving small and middle market privately held companies located throughout the United States. With extensive capital markets experience, Essex provides creative solutions to businesses in need of financial restructuring. Typical advisory services include balance sheet recapitalizations with senior and subordinated debt. Since inception in 2003, Essex has successfully raised in excess of $1.25 Billion for 140+ corporate finance clients.
To learn more about Essex Capital Group, visit essexcg.com.
Contact
Media Inquiries